Translations of Japanese literature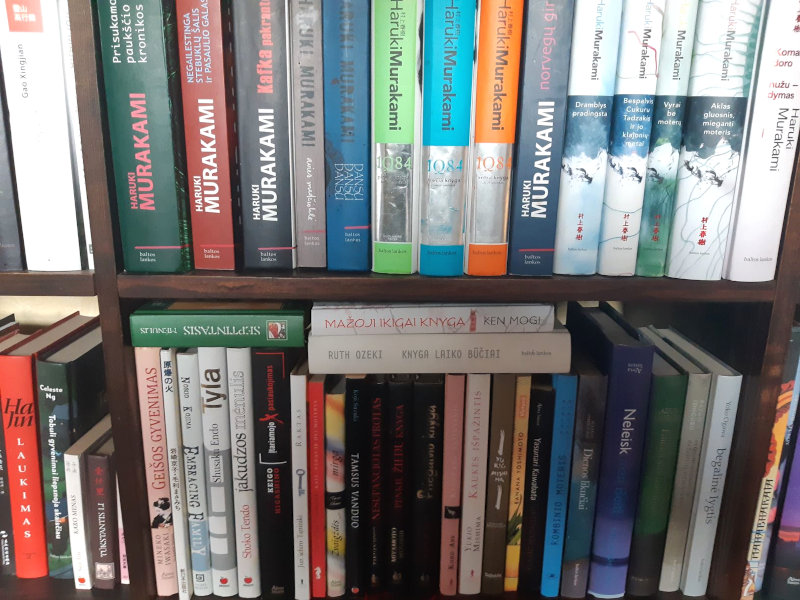 Translated Japanese literature has always been one of the most important ways to learn about the Japanese culture in Lithuania. Although several translations of fiction appeared at the beginning of the 20th century, most translated books were published starting with the 1960s. Initially, there were no Lithuanians who knew the Japanese language. Thus, translators often translated Japanese literature via other languages, mainly Russian. However, gradually a new generation of translators, who knew Japanese, grew up. The first representative of this generation was Arvydas Ališauskas.

In the 21st century, there are many translators who translate texts directly from Japanese to Lithuanian. Due to their work, Lithuanian readers became better acquainted with classical and contemporary writers of Japan.
According to Romualdas Neimantas, Saliamonas Banaitis, a publisher and signatory of the Act of Independence of Lithuania, was the first Lithuanian translator who started translating Japanese fiction literature. He translated and compiled a short collection of seven Japanese fairy tales in 1907. During the interwar period, there were not many translations of Japanese literature. In 1938, "A Daughter of the Samurai" (lit. "Samurajaus duktė") by Kenjiro Tokutomi was published. However, it is unknown from what language Stasys Paulauskas translated this book.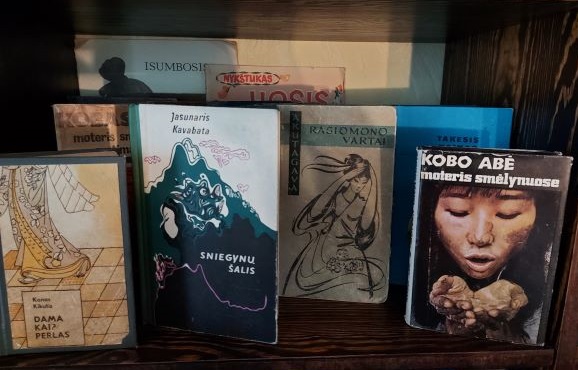 During the Soviet period, almost all Japanese literature works were translations via Russian, and special censorship permission was necessary for publication. There was an attempt to find pro-communist Japanese authors such as Takakura Teru (1891-1986). His "Song of a Pig" (lit. "Kiaulės dainelė") was translated from the Russian language by Stasys Rudzevičius in 1954. More translations of Japanese fiction came out only after 1960, and the wave of less ideologized translations of R. Akutagava and Sh. Endo appeared. Later these translations were accompanied by the works of the representatives of the early modern literature (K. Abe, Y. Kawabata), postwar literature (T. Kaiko, K Oe), fiction and detective genre (S. Komatsu, R. Edogawa, S. Morimura), children literature (P. Ogawa, T. Inui).
Arvydas Ališauskas is the first Japanese translator who translated literary works directly from the Japanese language in Lithuania. He has been introducing Japanese authors in Lithuanian since 1969. A. Ališauskas studied the Japanese language at Moscow State University. However, he could not visit Japan during the Soviet period. Instead, he put his language knowledge into practice by translating Japanese texts. Among his translations are works of R. Akutagawa, M. Ogawa, R. Nakagawa, M. Matsutani, and S. Hatanaka – eighth works in total. In 2012, he was the first Lithuanian who was awarded the Order of the Rising Sun for the merits in developing Lithuania-Japan relations.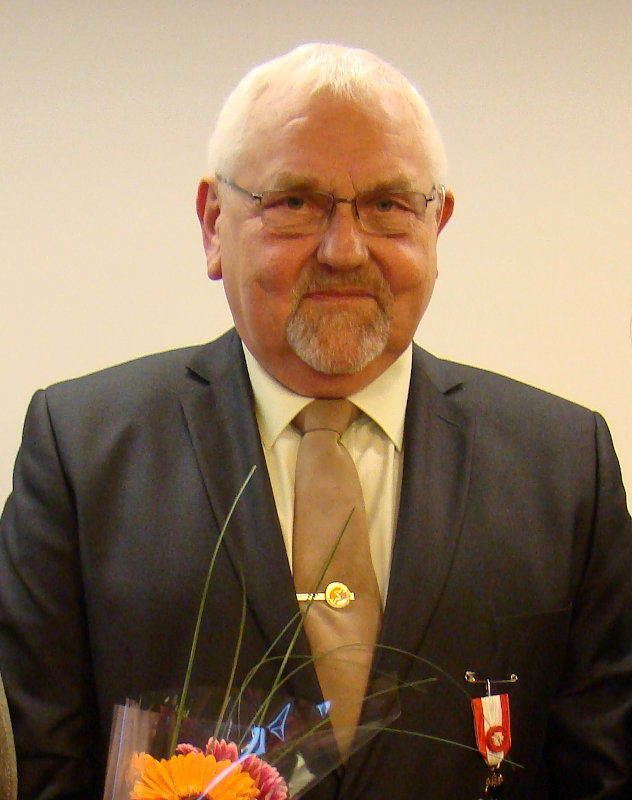 He qualified as a radio engineer. He upgraded various machinery gadgets and was interested in Japanese inventions. Thus, he decided to learn the Japanese language.

A. Ališauskas learned Japanese in Moscow and became the first Lithuanian who spoke Japanese fluently. He did technical translations and interpreted for delegations.

In 1969, translated the first short story "Kappa" by R. Akutagawa, which was published in the journal "Nemunas". In total, 8 works of Japanese authors translated by A. Ališauskas were published: short stories, novels, novelettes.

Topic: "The System of Preparation and Usage of Managers in Japan". He worked in the Education Institute for Management and Chief Specialists under the Council of Ministers of the Lithuanian Soviet Socialist Republic up to 1989. After the restoration of independence, he managed his own consultation company.

After the restoration of independence, A. Ališauskas started to teach the Japanese language at Vytautas Magnus University, became a founder of Japanese studies in Kaunas, and brought up the first generation of Japanophiles. Also, he published more than 20 scientific papers regarding the Japanese language, management, Japanese way of thinking, and personnel management in Japanese companies.

During the internship of two months, he met Japanese entrepreneurs, researchers, cultural figures and completed a short study program for Japanese language teachers.

The Center moved to the second floor of the Sugihara House Museum. A. Ališauskas contributed to the popularity of the story of "Visas for Life", translated memories of Yukiko Sugihara (1913-2018), wife of Vice-consul Chiune Sugihara, into Lithuanian.


A. Ališauskas was teaching Japanese language, ethics of Japanese management, and ways of thinking at Vytautas Magnus University up to 2008. Later, the Japanese Studies Center expanded its activity and became the Center for Asian Studies.

(Azija LT archive)

He was the first Lithuanian who received this Order.

(Azija LT archive)
Books translated by A. Ališauskas: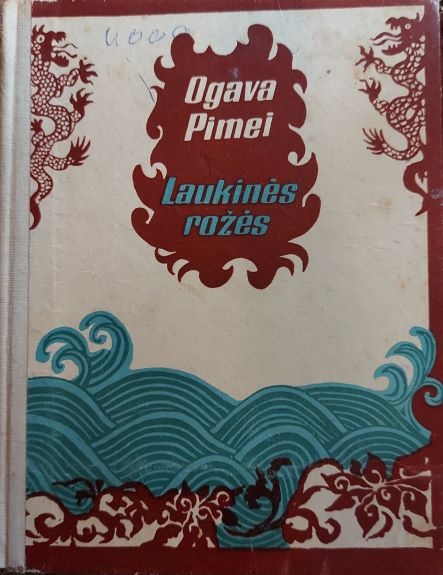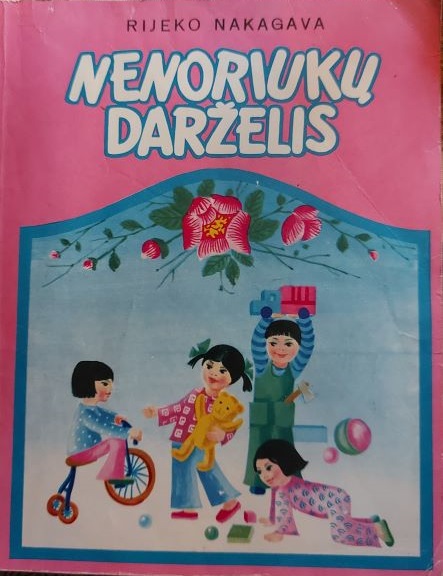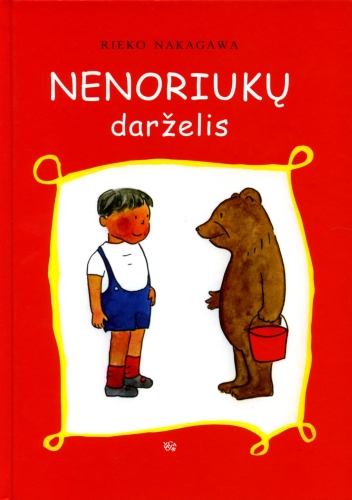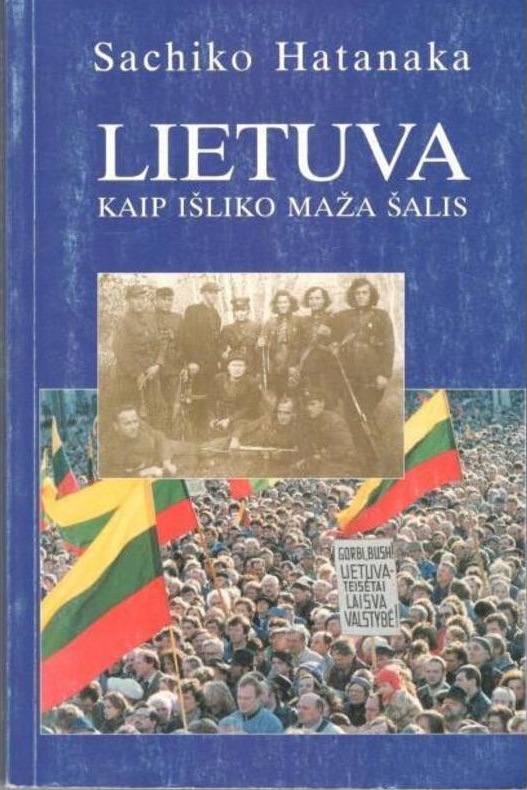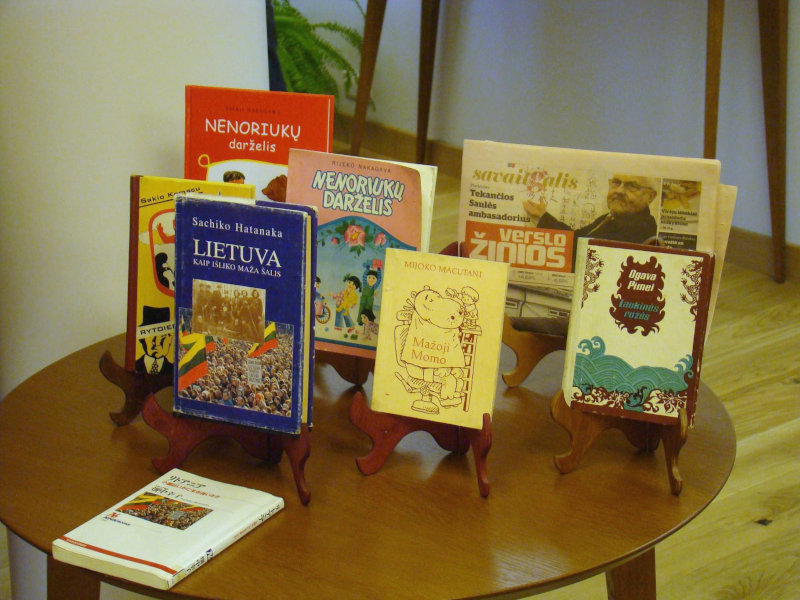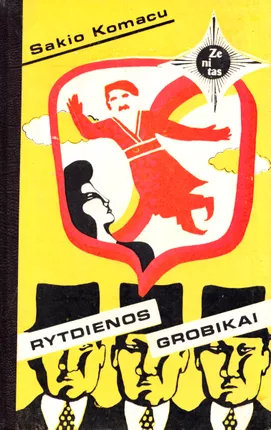 Japonija daug kam atrodo labai tolima, nesuvokiama, "nesuprantama". Sakyčiau, lyg slypinti už stiklo sienos. Iš savo žemės tarsi jos nematome, japonai viską mato- visą pasaulį: stebi, analizuoja, vertina, be galo domisi. Mes turime tą "stiklą" pakelti.

– A. Ališauskas
Many people feel that Japan is very distant, inconceivable, "incomprehensible". I would say that it looks like it is behind glass. It seems that we do not see it from our homeland, but Japanese people see everything – the whole world: they watch, analyze, estimate, and are very interested in everything. We have to move that "glass".

– A. Ališauskas
Translations of Japanese literature since 1990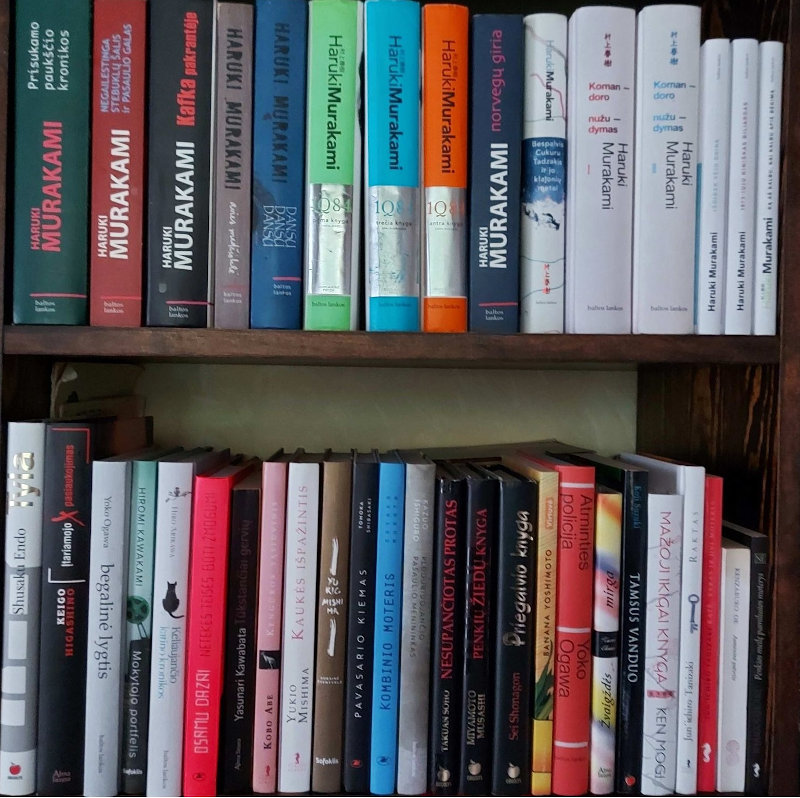 After the restoration of the independence of Lithuania, readers continued to get acquainted with Japanese literature. During the 1990s, translations via English became more popular than translations via Russian. With the rising generation of japanologists, more and more attempts occurred to translate directly from Japanese.

In the 1990s, a new generation of translators from Japanese grew up and was represented by D. Švambarytė, V. Dumčius, and G. Čepulionytė. At the beginning of the 21st century even more Lithuanians gained fluency in Japanese. Most of them were the graduates of the Center of Oriental Studies (Vilnius University), such as V. Devėnaitė, I. Susnytė, J. Polonskaitė (Ignotienė), I. Baronina, G. Enciūtė and others. D. Kugevičiūtė, K. Šešelgytė, M. Kriaučiūnas also translate the Japanese texts.
To compare with the Soviet period, a broader spectrum of authors and genres represent Japanese literature at the period of independent Lithuania. Works of authors from old (up to the 19th century), pre-war and post-war periods were translated; also, different genres were translated too. Translated works of H. Marukami are the most popular ones.
Translations of Japanese poetry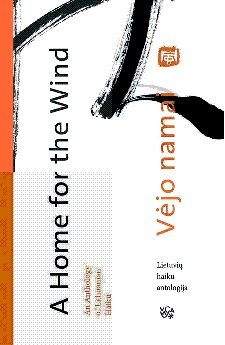 It is considered that the first attempt to translate Japanese poetry happened in 1920. Balys Sruoga translated from the Russian language 12 Japanese tankas. During the interwar period, the poetry was translated by Julijus Nabiulis, while during the Soviet period, by Sigitas Geda, Jonas Jakštas, Vytautas Karalius, Kostas Korsakas, Vladas Baltuškevičius, and others. After the restoration of independence, the collections of translated poems were published in 1991, 1992, and 1999.

The most significant poetry translator from the Japanese language is Vytautas Dumčius.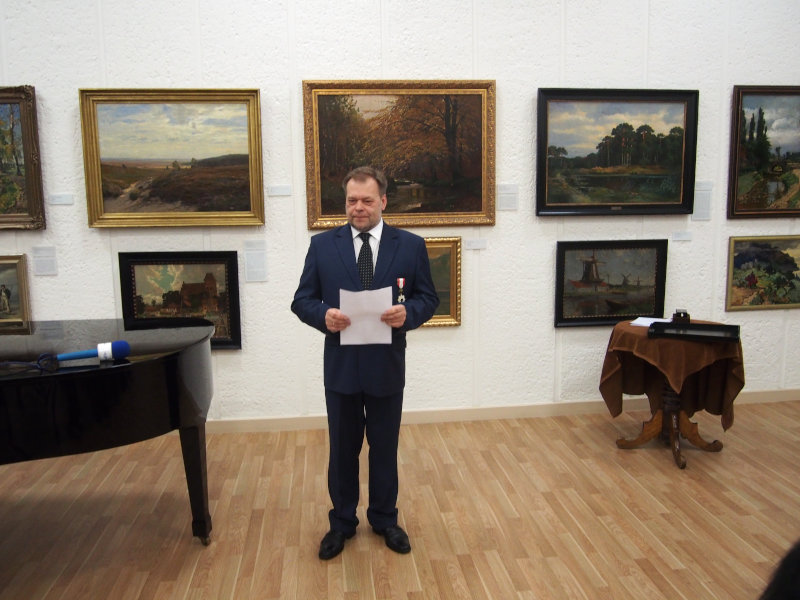 (Japan's Embassy in Lithuania archive)
V. Dumčius became the first Lithuanian translator of classical Japanese poetry directly from Japanese. He translated a collection of classical poetry written by Hyakunin Isshu, as well as many tanka and haiku. Thanks to him, the charm of haiku spread among Lithuanians. In addition, V. Dumčius played a significant role in popularizing haiku and its traditions in the country – he contributed to the organization of national haiku competitions and thus expanded the community of various generations interested in haiku throughout Lithuania. For his merits in 2016, the Japanese government awarded him the Order of the Rising Sun.
Philologist, diplomat, a fan of Japanese culture, especially of haiku and senryu poetry. He compiled haiku anthologies of Lithuanian authors "A Home for the Wind" (lit. "Vėjo namai" 2009) and "Blade of the Wind" ("Vėjo ašmenys" 2019) and published his haiku and senryu book "The Waning Moon" (lit. "Dylantis mėnuo" 2016). He writes haiku in three languages – Lithuanian, English, and Russian and publishes his works in international online publications. Also, he won several international competitions.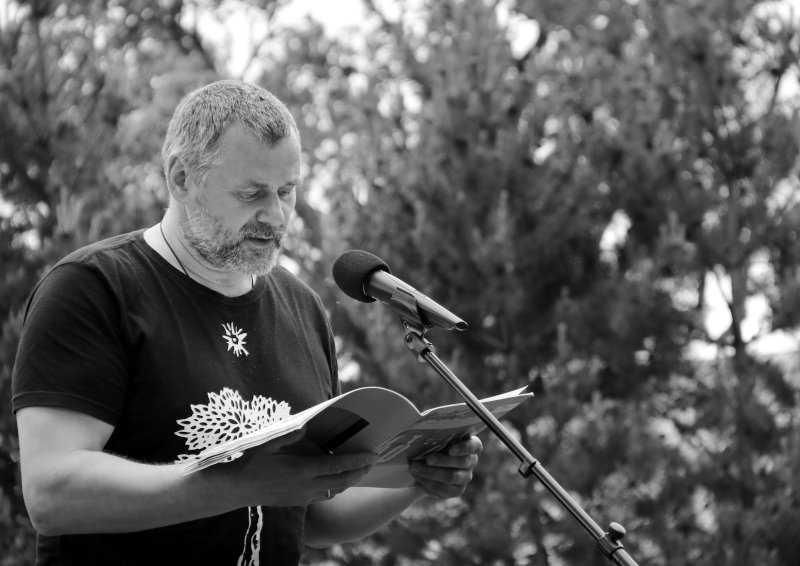 Books
Neimantas, Romualdas. 1988. Rytai ir Lietuva. Vilnius: Mintis.

Neimantas, Romualdas. 2003. Nuo Nemuno iki Fudzijamos. Kaunas: Spindulys.

Articles:

Andrijauskas, Antanas. 2012. Orientalistikos atgimimas Lietuvoje (1977–1992): orientalizmo transformacijos į orientalistiką pradžia. Rytų Azijos studijos Lietuvoje (sud. Aurelijus Zykas). Kaunas: Vytauto Didžiojo Universiteto leidykla, p. 19-54.

Koma, Kyoko. 2012. Exoticism, or a Device Reflecting Self-Identity? The Role of Japanese Novels Translated into Lithuanian. Rytų Azijos studijos Lietuvoje (sud. Aurelijus Zykas). Kaunas: Vytauto Didžiojo Universiteto leidykla, p. 103-114.

Polonskaitė, Jurgita. 2014. Šiuolaikinės japonų literatūros vardai Lietuvoje.

Žukauskienė-Čepulionytė, Gabija. 2001. Dešimties metų Lietuvos ir Japonijos kultūros ryšių apžvalga. Mokslas ir gyvenimas, spalis.

Andrijauskas, Antanas. 2004. Istoriniai lietuviškosios Rytų recepcijos ir orientalizmo pokyčiai. Kultūros, filosofijos ir meno profiliai (rytai-vakarai-Lietuva). Vilnius: Kultūros, filosofijos ir meno institutas, p. 422-436.

Tumasonytė, Jurga. Gabija Čepulionytė: "Esu klasikinės Japonijos gerbėja". Lietuvos leidėjų asociacija.