Welcome to ritoja.lt!
This website narrates the respectful and warm collaboration of two geographically distant nations, Lithuania and Japan. It was launched in 2022, commemorating the centenary of official friendship between Japan and Lithuania and remembering the most important stories, people, and achievements.
It's the most comprehensive data overview of the relationship between the two countries, which we are constantly updating.

Browsing through this site, you will get acquainted with the Japanese who got off a train at a station in the Russian Empire called Kowno in 1862 wearing kimonos and samurai swords. You will find out who were the first Lithuanians to visit Japan, the first Lithuanian to shake hands with the Emperor, and the only Lithuanian to receive Japanese citizenship. This website enables you to travel in time during the devastating wars of the 20th century, occupations, restoration of independence, and a pandemic present.

We invite you to meet artists, students, diplomats, travelers, politicians, writers, missionaries, theater people, teachers, musicians, scientists, and other people who have contributed and keep contributing to building relationships in very different forms.
Maybe you will find yourself here as well.
The project name and address consist of three syllables. Ri is taken from Ritoania (Japanese for Lithuania) and Ja from Japan. They are connected by the Japanese conjunction to, which means and.
The twenty different topics review the beginning of relations between the two countries, the interesting events in history, and the current relations that unfold in politics, culture, education, sports, and, of course, economics. All topics are enriched with almost one thousand illustrations, photos, diagrams, and authentic documents.
We apologize to those who were not mentioned on this site. If you contribute to Japan-Lithuania relations and think that your contribution should be mentioned on this website, please contact us.
The content was created by Aurelijus Zykas and Linas Didvalis, researchers of Vytautas Magnus University. Arvydas Kumpis and Audrius Sabūnas contributed to several topics. We appreciate various people and archives in Lithuania and Japan who kindly provided us with the valuable material.
The website is presented by: Azija LT. Project partner: Vytautas Magnus University Center for Asian Studies
General sponsor: Toshiba International Foundation.
Patrons: Embassy of the Republic of Lithuania in Japan, Ambassador of Japan in Lithuania
Tetsu Ozaki
Congratulations on launching the new website "Ritoja.lt"!
It is my great surprise and pleasure to see this comprehensive site that covers exchanges between Lithuania and Japan in various fields from ancient times to the present. I would like to express my deepest respect to Dr. Aurelijus Zykas, Dr. Linas Didvalis and all those who cooperated for their efforts in creating this site. I also would like to express my sincere respect to Mr. Keisuke Omori and Toshiba International Foundation for supporting this unprecedented project.
It was a great experience for me to learn a lot of new things from the site, and I am very confident that it will attract a wide range of interests starting from elementary school students to the specialist researchers.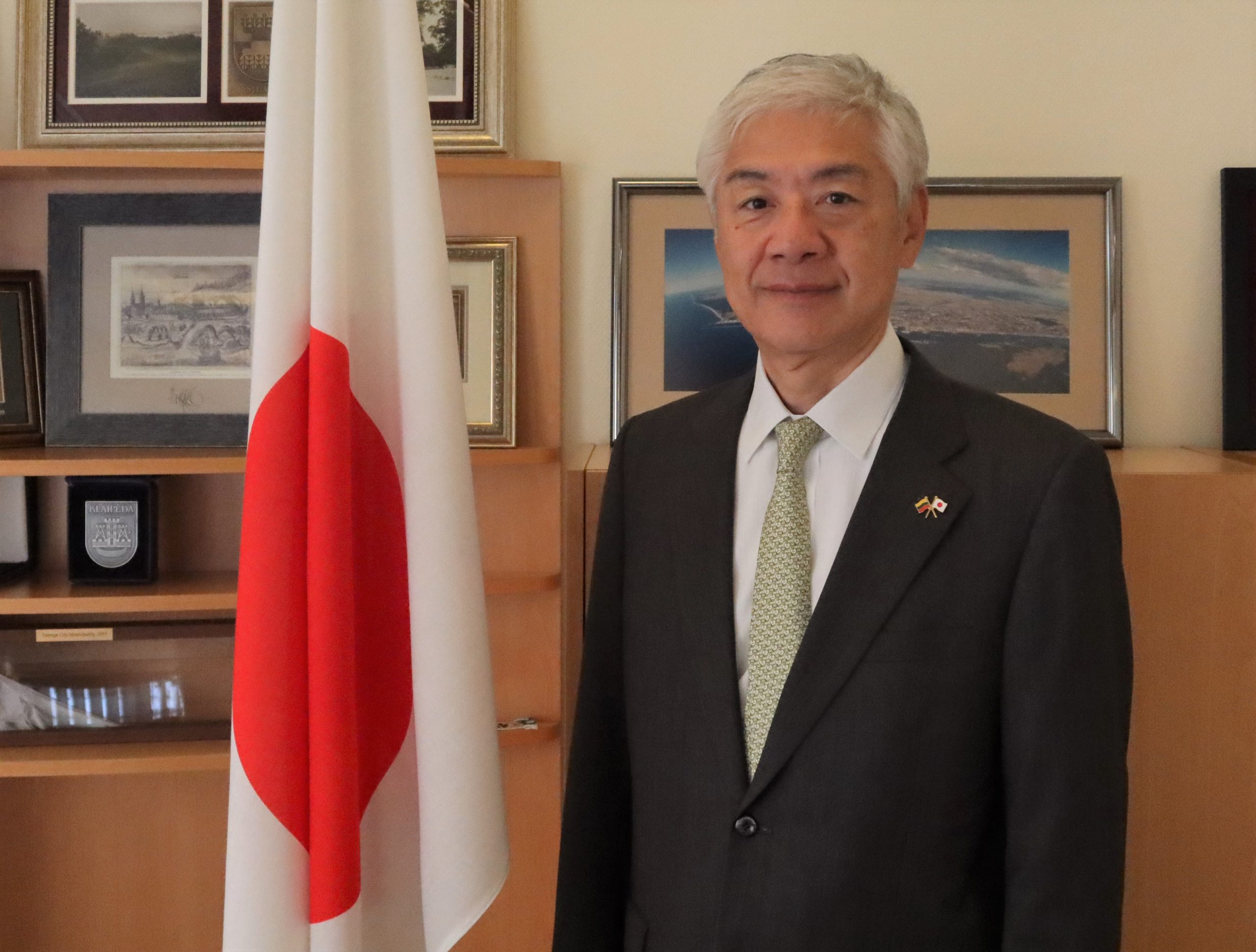 It is very symbolic that this year is the 100th anniversary of the friendship between the two countries, and surprisingly it is a wonderful coincidence that Dr. Zykas has been appointed as the next Lithuania's Ambassador to Japan! "Ritoja", which name I truly like, will no doubt accelerate much more exchanges between Lithuania and Japan through the next 100 years.
Ambassador Extraordinary and Plenipotentiary in Lithuania
Mr. Tetsu Ozaki, 2022
Algimantas Misevičius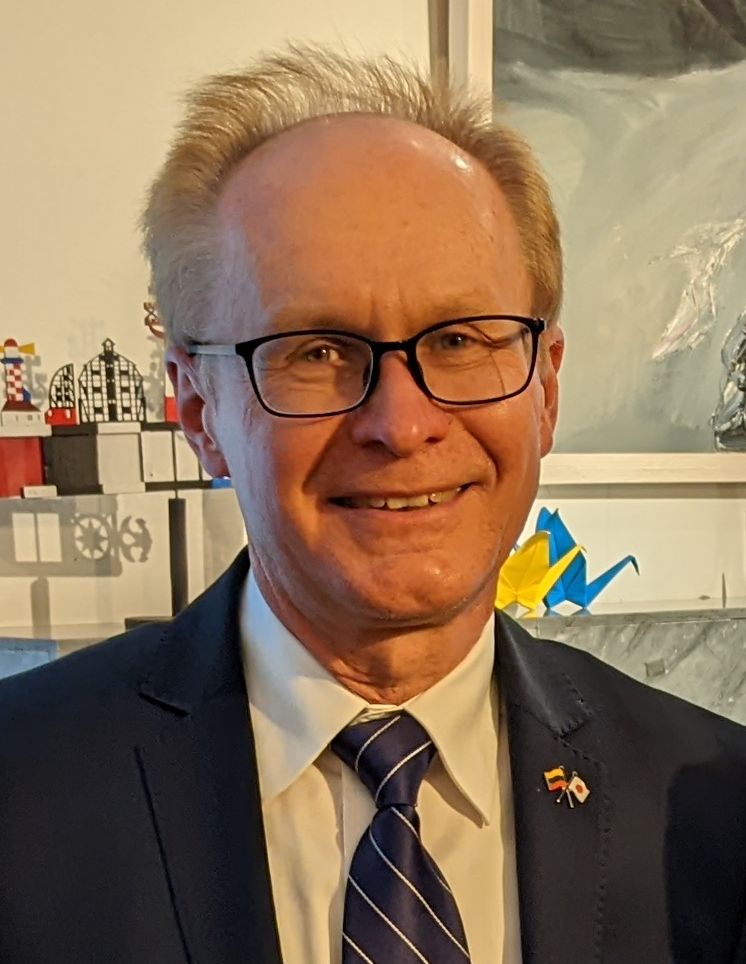 Lithuania and Japan - although geographically distant, but so close spiritually and emotionally - find a reflection of their commonality on the website ritoja.lt.
I congratulate its creators with the excellent result achieved - a detailed and attractive presentation of Lithuania-Japan relations in various areas, reflecting both the past and the present. This is a complete encyclopedia of Lithuanian-Japanese relations.
This website is a great gift of the centenary of friendship between our countries for all those interested in Lithuanian-Japanese relations.
I have no doubt that ritoja.lt will serve both professionals and the general public in Lithuania and Japan as an important source of information and will inspire us all to find ways to bring our countries and nations even closer together.
Algimantas Misevičius
Chargé d'Affaires of the Republic of Lithuania in Japan
Keisuke Omori
On behalf of Toshiba International Foundation, let me express my heartfelt congratulations to the launch of the new website "Ritoja.It," created in commemoration of the centennial milestone reached by Lithuania and Japan.
It is our great pleasure that our foundation could contribute to production of this excellent website as a sponsor. I am confident that this website will not only serve as the invaluable archive of the past history between the two nations, but also an unparalleled source of information that will help deepen the mutual understanding and contribute to further development of the countries' relations toward the future.
During the last five years, I had a pleasure of working with Dr. Aurelijus Zykas, a major contributor to enriching the content of website, for the support of two documentary films relative to Chiune Sugihara. What I learned through these projects are that the two countries' relations dates back to as far as mid-19th century, extending across political, economic and cultural spheres, and the facts that, besides Mr. Sugihara, there were many people with different nationalities in his time, who were deeply engaged in humanitarian activities, underscoring preciousness of universal love and compassion.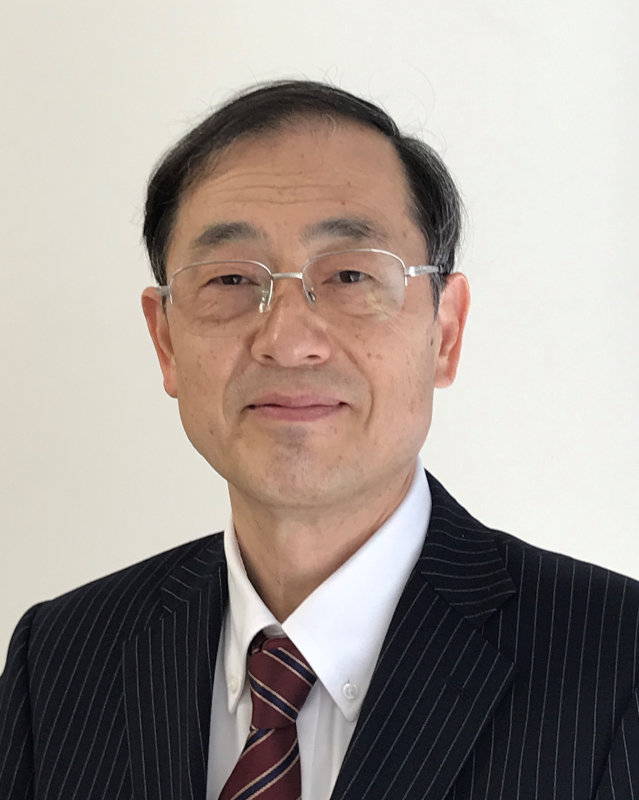 Not to speak of the continued global pandemic, the world is now full of many negative news and uncertainty for the future. I am confident this web site will serve as a guiding light and a ray of hope for the world, as you will appreciate that the diplomatic relations among nations eventually are built on people's trust, friendship and respect with each other.
Keisuke Omori
President of Toshiba International Foundation